The Role of Architecture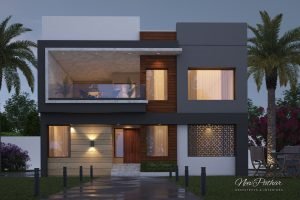 The Role of Architecture is a multi-faceted profession. Architects design buildings, plan and execute construction projects, negotiate contracts, and deal with construction-related problems. This better sums up the definition of architecture.
Architects also create technical documents and designs for construction projects. The role of architects varies from field to field, but the work is varied and specialized. For example, an architect may create a building's structural plans or develop concepts based on the classical architecture & client's wishes.
As our world becomes more technologically advanced, architects are increasingly being asked to provide more environmentally friendly buildings. These buildings are required to minimize the use of natural resources, provide low-energy transport, and improve the health and welfare of existing users. Architects also need to be aware of the risks of obsolescence and adapt to changing needs. In addition, today's clients are also looking for energy-efficient buildings that can be used for a long time.
Modern technology continues to advance the field of architecture. Its use is a vital means of revolutionizing societies and providing a comfortable lifestyle for humans. Innovation in architecture and design has increased tremendously over the past few decades, and scientists continue to add value to our lives. Architects are responsible for creating buildings and designing cities, which are vital to the development of our society. So, it is important to continue to evolve in this field, and to ensure that our society remains a livable one for future generations.
What is Modern Architecture?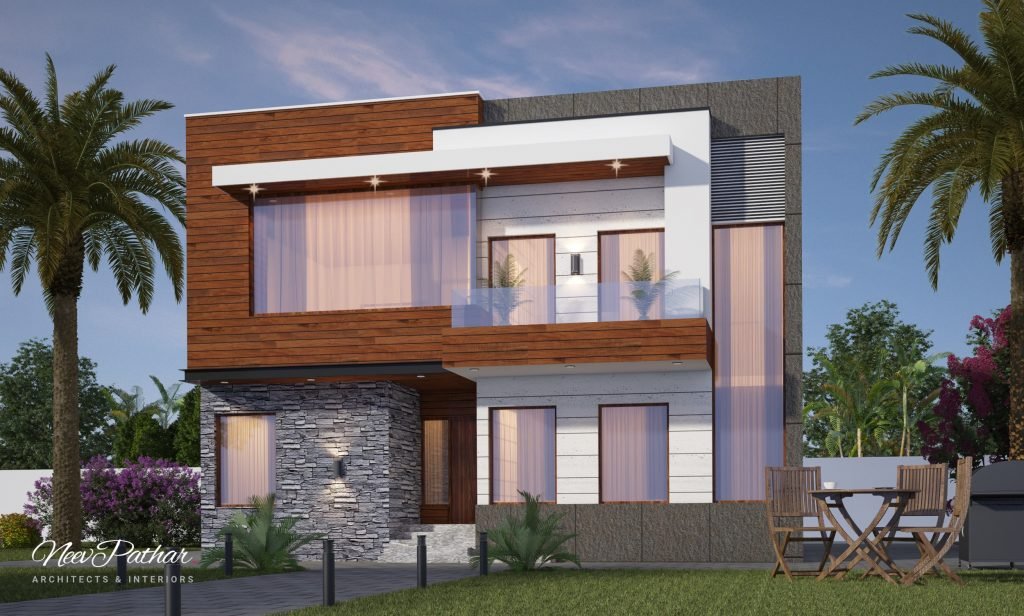 Modern architecture is a broad term encompassing many different styles and movements. These architectural styles are often futuristic and luxurious in nature. Early futurists illustrated future urban landscapes in modern style.
The use of large windows and the integration of natural light are some of the most significant aspects of modern architecture. Its overall look and feel is inviting and comfortable, and its design makes the most of the natural environment. In addition, it emphasizes a fusion between the indoor and outdoor worlds.
The modern movement was the first wave of this architectural style. This movement came into being during the end of the nineteenth century. The goal was to break away from the styles of earlier periods and create something more functional and aesthetically pleasing.
Buildings that were built during this period often had a "shock factor" because they deviated from traditional norms. Examples of modern buildings include the Woolworth building, which was a contemporary building on the inside but a Neo-Gothic structure on the outside.
The modern movement is a subset of modern architecture, but it does not have its own style. Its members use traditional materials, but they are used in innovative ways. The use of natural materials and computer-aided design (CAD) are integral parts of modern architecture.
Designed to complement the surrounding environment, modern structures are asymmetrical in form. The 1950s saw the emergence of parametricism as an accepted style & it includes design. It has since been adopted by many prominent architects and has become a pillar of modern architecture.
The definition of architecture is very versatile. Be it an existing buildings, physical structures or artificial constructions, all requires some sort of Architecture. The Human experience of a space can impact the mental health on micro level and macro level. Architecture is the art of using and planning building structures in many forms. There is a science behind this art. Many Architects plan the space in natural world with artistic sensibility.
The Process of Constructing Buildings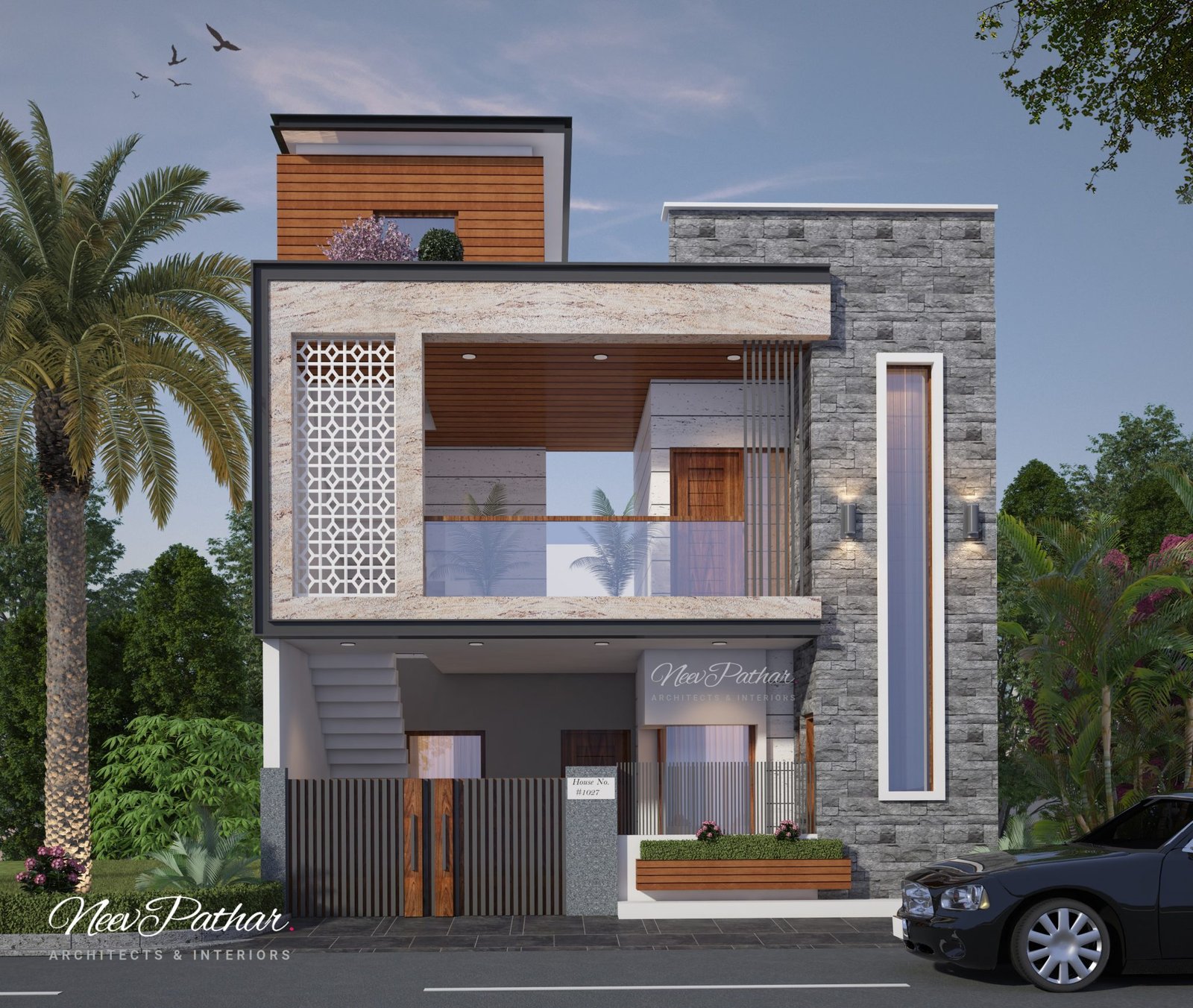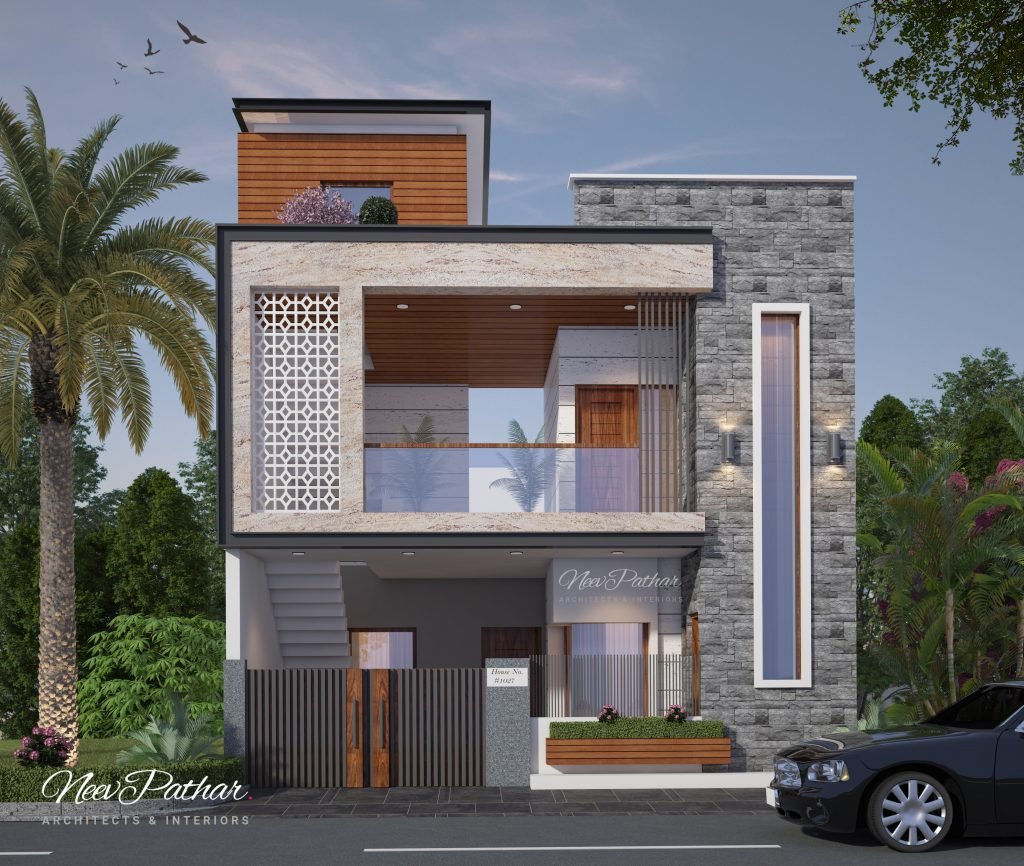 Constructing a building involves a series of processes and activities. Generally, construction is an art and science. The word construction comes from Latin constructio and Old French construction. The verb to construct is the same as the noun.
These activities are necessary for a building to stand. It is the process of creating a new structure from scratch. A construction project is not only a large undertaking, but is also the foundation for the future of a city.
The first step in building a building is conception. Ideas are at their most fluid in the conception phase and will serve as the basis of the construction process. Everything must be planned, from the property to the architect to the general contractor. This is the stage of construction where the unthinkable meets the realistic.
After the design phase, the construction team will evaluate the building and make a decision on the materials to use. During the construction phase, the project manager will supervise the project and coordinate the schedules and tasks of each team member.
The second stage is construction. The construction process begins with conception & construction work. This is where the idea comes to life, and it forms the basis for the rest of the project. The process starts with careful planning, from choosing a property's architectural heritage to selecting an architect, general contractor & construction details
Once the design phase is complete, the dream becomes a reality. The final stages of construction involve putting all the pieces together, including a floor plan, interior designs, and materials of the private buildings
Why Landscape Architecture Is the Best Profession for the 21st Century?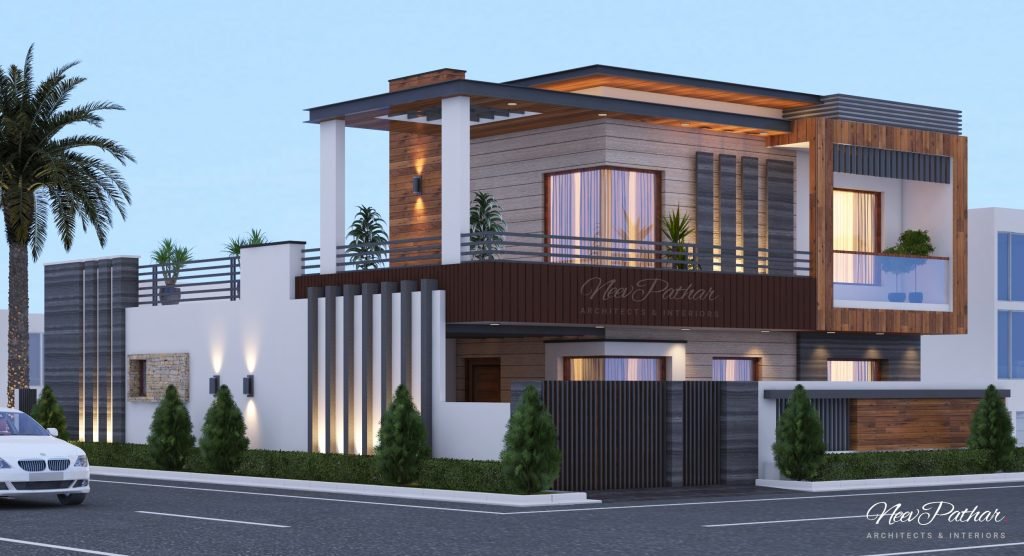 When looking for a job in the design and construction of green spaces, consider the growing concern for climate change and environmental concerns. While landscape architecture is one of the oldest professions, it is growing at an unprecedented rate.
There are several reasons why landscape architecture is the best profession for the 21st century. The U.S. Bureau of Labor Statistics (BLS) lists the salary range for the position and the average age of people who are employed in the field.
The practice of landscape architecture is an increasingly important part of the green economy and is in high demand. It is a creative profession that is rooted in a deep understanding of the environment. In addition to creating beautiful places, landscape architects solve complex environmental issues and create an environment that promotes human health.
Additionally, they work with other disciplines to achieve a desired outcome. By understanding the needs and limitations of the community, landscape architects can help them make informed decisions about how to use a space in the best way.
Landscape architects use their knowledge of environmental design and aesthetics to create spaces that enhance the quality of life for their clients. They also use their analytical and problem-solving skills to create sustainable designs for public spaces.
This makes them highly sought-after professionals who specialize in a variety of fields. Many landscape architects also design green infrastructure, parks, and public spaces. Aside from transforming the physical environment, they can also make the environment a better place to live.
The Elements of Architectural Design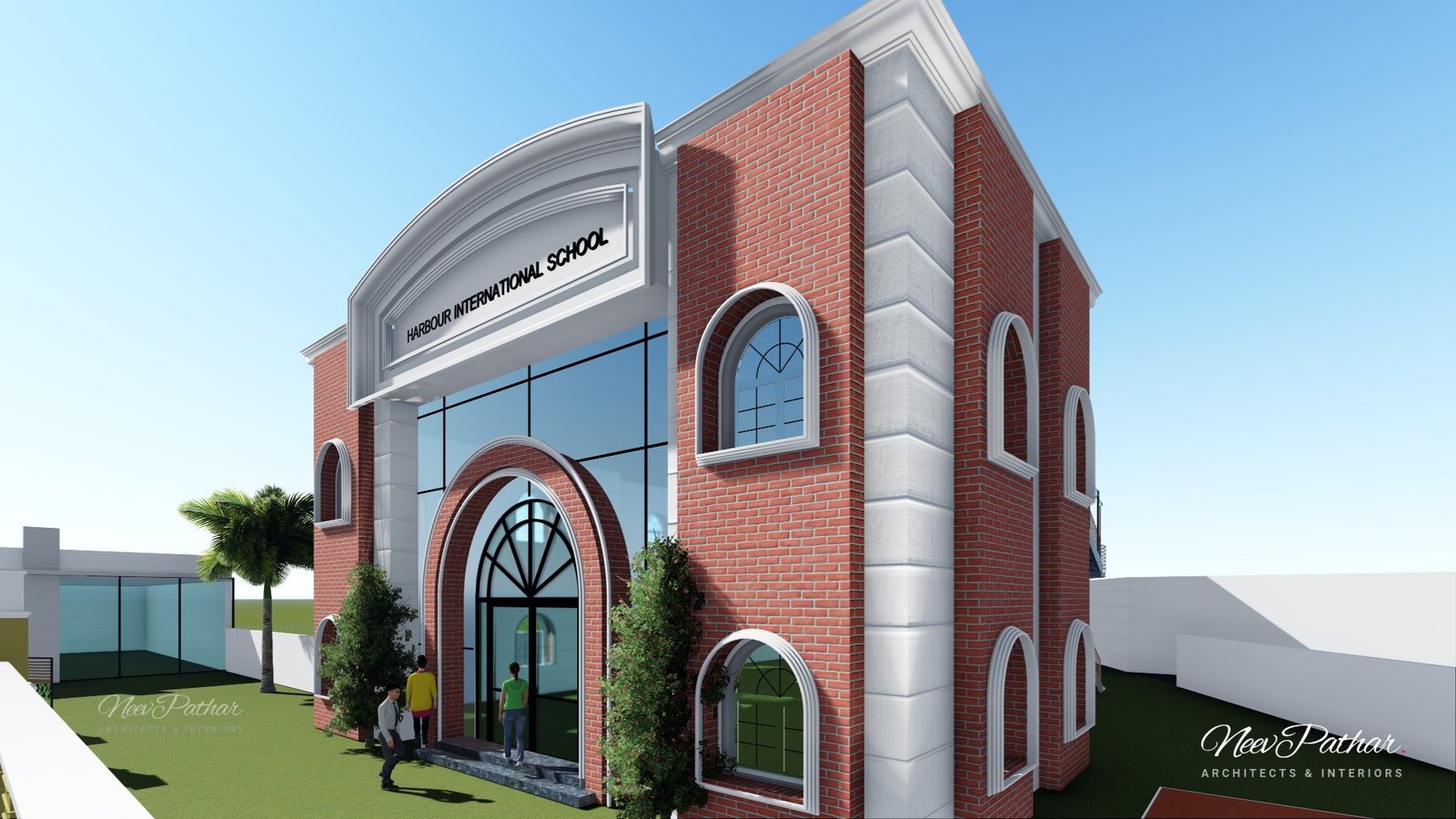 Architecture is the process of planning, designing, and constructing a building or other structure's built environment. It can be both functional and artistic. Often, architecture is perceived as art or cultural symbolism. It is the most common form of construction, both an art.
Here are some of the most famous architectural works from around the world. Let's take a look at a few of them! And remember: Architecture is not just about buildings! You can also use it to make interiors and landscapes more beautiful and enjoyable.
Architecture is a combination of technical and creative aspects that determine the look and feel of a building or space. It is the first phase of the project before it becomes a reality. Architects use certain tools to develop an overall design that meets the needs of a community and creates living spaces.
They use creativity and certain tools to meet the goals of the building or structure and are often tasked with liability issues. Once a plan is approved, it can be implemented into a built form.
To create the most beautiful structures, architects need to analyze the needs of their clients. They must consider resources and aesthetics. They must also consider basic construction rules to create the best building or structure.
While it is important for an architect to satisfy the needs of the people, it is also important to consider the technical and aesthetic aspects of the project. The main elements of architectural design are lines. They define shape, dimension, and the placement of different spaces.
Examples of Architecture in Our Lives
The word architecture carries many meanings for different people. It can mean something breathtaking, normal, or painful, depending on who you ask. Let's explore a few examples of architecture in our lives today. Here are some of the most common definitions: Architektur (architecture), engineering design, and interior design.
A good definition is one that explains how a building works. It should help you make a decision about whether or not you want to use a certain building or feature.
A floor plan is a simple diagram of the layout of a space. It describes how rooms are arranged and where in-built items are located. These drawings give you a bird's eye view of a building. Elevations show details of a building's external sides and its interior walls & built environment
Once you have a good understanding of the structure, you can start the construction process. Creating a floor plan can be an exciting process, so get started on yours today!
An elevation plan depicts a building's exterior. Architects use elevations to show a building's external layout. These are the two-dimensional views of a building. They don't portray its depth. The elevation plan shows the layout of a building's facade, including any stone columns and windows.
A detailed elevation plan is crucial for determining how well a new building will function and look. A good architect will take into account the details of a building's interior, as well as the general appearance of its surroundings.
Ultimately, architecture should be about producing or ensuring something of value. Rather than focusing on the structural and functional aspects of a building, architects should focus on the aesthetics and humanistic aspects of a building.
For example, a good house will be pleasing to the eyes, while a great building will be functional. Aside from aesthetics, architecture also needs to meet the needs of its users. It is therefore important to understand the functions of a structure.
Architects create architectural drawings. They are visual representations of the building's interior and exterior. They help the clients receive a carefully drafted plan. In the field of architecture, these documents are considered the building's manual. The architectural drawings provide the architectural team with detailed information that helps them create an excellent architectural design.
The best architects are always well prepared. They are constantly in touch with their clients and ensuring they are satisfied with the outcome of their project.
In the realm of aesthetics, the architecture we design is a way to create beauty. They are a way to assert order and legibility, and they make us relate to our surroundings. These buildings should create a peaceful environment, and ideally, feel like home.
Then, it should also inspire us to think about the architectural design that we have in mind. A good architect will also consider the purpose of a building in the context of its environment.
What Is Interior Architecture?
Interior architecture is the process of designing a building or shelter from the inside out. It is the design of the inside of a fixed structure. This is a very exciting process to explore. You'll be able to create an entirely new interior for your home.
There are many different kinds of interior architecture. This article will explore a few of the most well-known styles. It can also help you determine what type of interior architecture you'd like in your own home.
The first step to designing an interior environment is choosing a profession. There are many different ways to go about this. The most common route is to start your own business or to work for an existing firm. However, if you're interested in creating your own space, this is the path for you.
There are many benefits to pursuing a career in interior architecture, and these can lead to a successful and rewarding career. If you love the creative process, this is the field for you.
Whether you want to work on a new home or a renovation, interior architecture is the right choice. Regardless of the purpose of your project, an interior architect can help you make a design that is functional and pleasing to the eye.
A professional interior architect can help you decide what kind of interior design is best for you and your family. If you love to renovate buildings and want to work on the next one, this is the field for you.