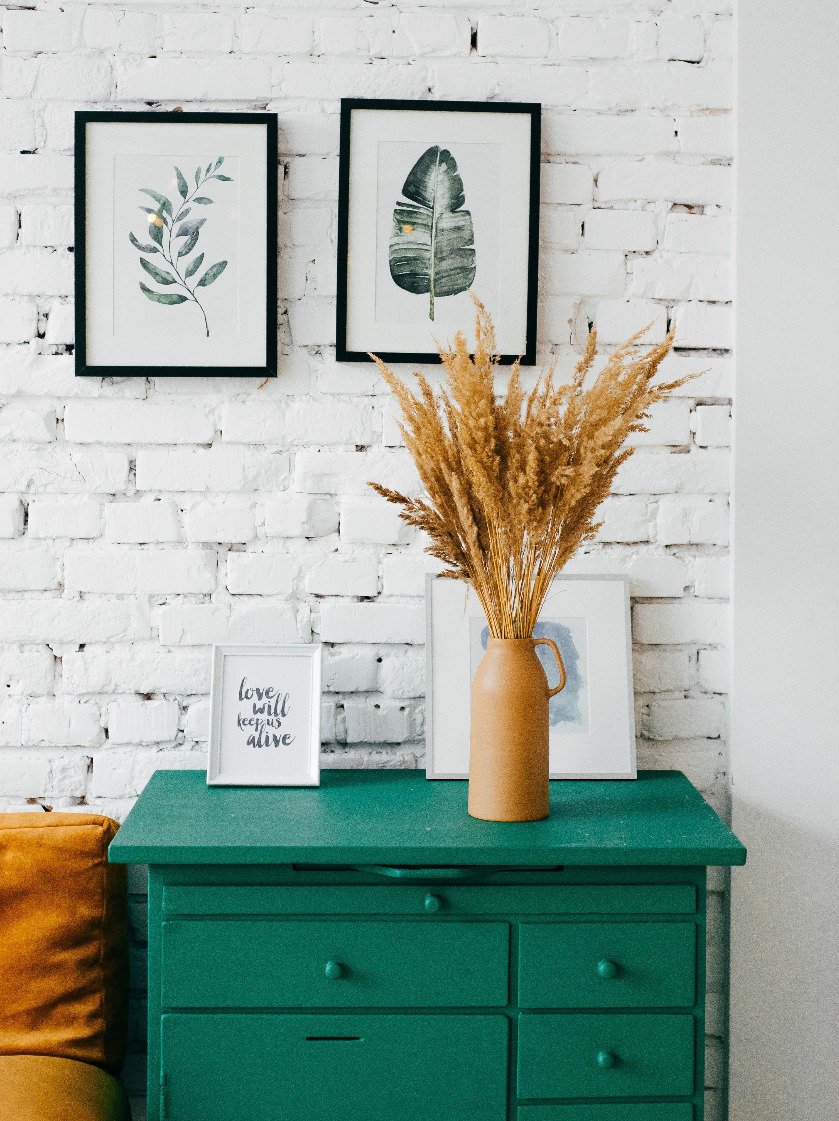 Interior Design Hacks by Ar.Nagina Goyal
Interior Design Hacks by Ar.Nagina Goyal
As cities and countries are fast developing with a significant rise in global population, the architecture of the modern world has become more function oriented. Contemporary exterior designs carefully incorporating and utilizing every inch of space within have given rise to a whole new vision of architecture. We can now see more linear structures and emerging concept of barrier free spaces in designs, residential or commercial. Interior design is hand in glove with architecture when it comes to proving a comprehensive aesthetic solution for a space. Spaces envisioned in architectural design emerge beautifully when amalgamated with colors and textures through furnishing and lighting design. There are multiple aspects to aesthetically enhancing interiors but some of the tricks can come in handy while designing budget friendly interiors for a residential space. We are Architects in Ludhiana & here are some of the tips and tricks that you can follow.
Colors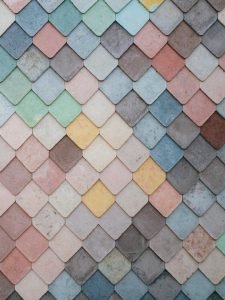 Using lighter shades of trending pastel shades with same color for ceiling and walls enhances the volume of a space by diminishing distinguished faces inside a volume. Choose you color pallet carefully with a connecting hue to all the tones. Pinterest can come in handy while selecting color pallets. Color splash is the trend to go, with splashes of bold colors in an otherwise subtle background of the same palette. Throwing in a colorful cushion, a bold piece of furniture or simply a colorful window frame can do wonders.
Mirrors
A very well-known and still in trend idea is that of using mirrors to create a perception of a large space. This is especially useful for elongated spaces where breadth of a space is less than half the length of the space. This trick can come in handy for both commercial spaces like restaurants or retail shops as well as residential spaces. Mirrors installed in a window frame on a wall can give the illusion of an outdoor window in a closed space. Combined with color splash technique, mirrors are the way to go.
Plants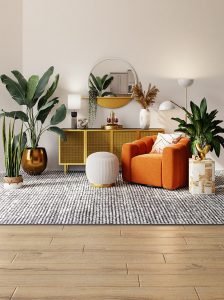 Plants bring a sense of outdoor space inside four walls and provide a refreshing experience for the space dweller. It's always good to have some greenery around to soothe your senses. One can also opt for air purifying plants to provide for healthy indoors. Low light and low maintenance plants can also add value to otherwise dead corners of the interiors. Plants with huge leaves such as Elephant Ear Plant (Calocasia), Fiddle Leaf Fig (Ficus Lyrata), Banana Tree Plant (Musa) and Mostera Deliciosa can provide an added sense of vastness to your space. But pet parents need to check for pet-safe plants that are not toxic to dogs or cats if ingested.
Paintings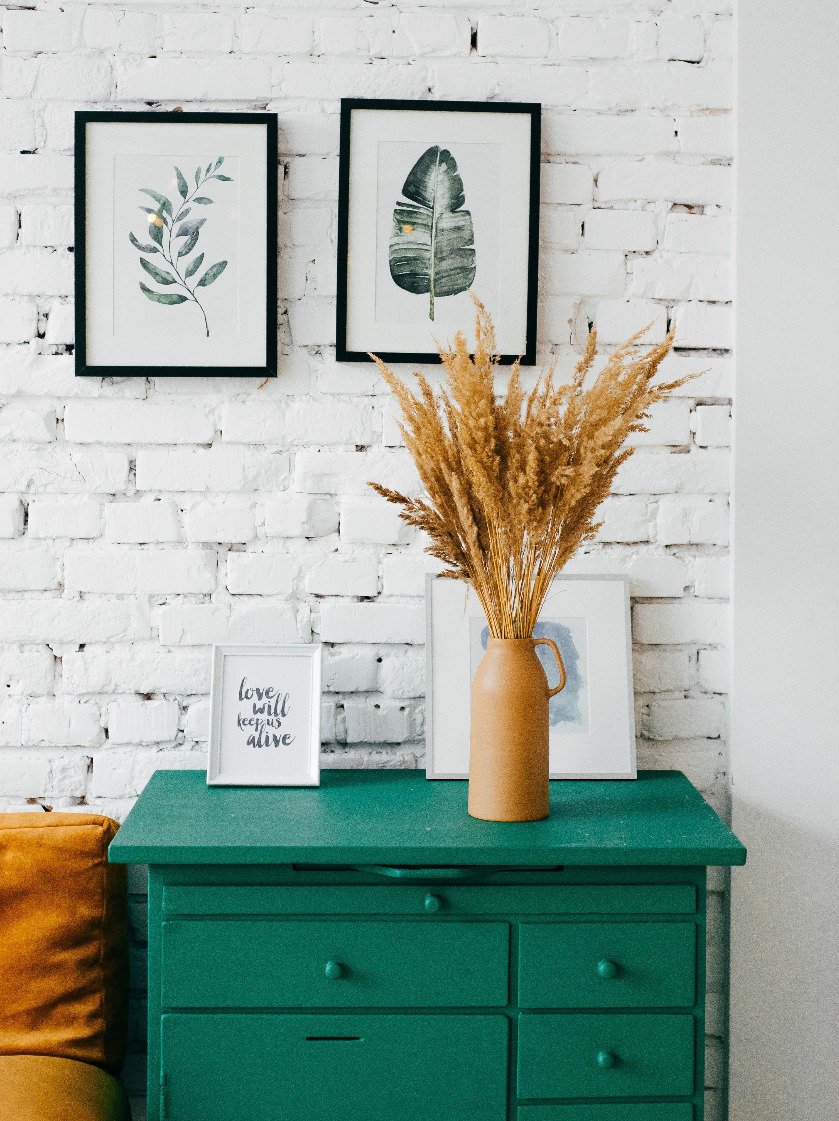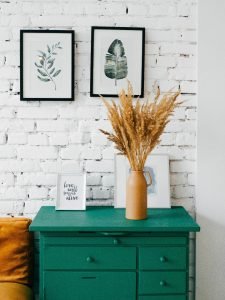 Just like architecture and furnishings, the type of paintings in trend has also changed considerably over the past few years. Mid-century modern wall art with earthy neutral tones can help make a  blank wall colorful without making it too bulky. These add a playful touch to the interiors. Boho wall arts can be easily sourced from Amazon (via Unquote) and Etsy. Sleek black and white frames give that much required minimalistic look to the interior design.
Door Heights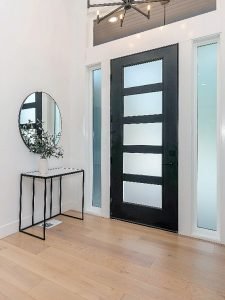 In case of residences, restaurant spaces and retail shops a large entrance door can help make a major impact. Ditching a conventional 7 feet door and opting for a wider 9 feet door can make the entrance impactful. This creates a sense of vastness as one enters a space. These can be teamed with large door handles that go with the scale of the door. Increasing lintel height inside residential spaces can contribute in a similar manner significantly improving interior design.
Curtains
It is imperative that the shade of curtains is well in sync with the color palette used. The number of curtains should be twice the number of openings as a simple rule to provide a more luxurious experience. Placing curtains near ceiling height is the best hack to provide a perception of increased volume of a space. In case of absence of fall ceiling a cove can be used to hide the curtain rod.
Ar. Nagina Goyal
(B.Arch | M.Tech)
Co-Founder
Neev Pathar Architects & Interior Designers
B-23, 1702/1 Link Road, Janakpuri,
near Cheema Chowk,
Ludhiana, Punjab
+91-9417741779